This past week AWS hosted re:Inforce, their first security conference, in Boston. I'll recap the content of the conference in a moment, but first I'll comment on everything else.
The conference was well-run, as should be expected as AWS has run 7 re:Invent conferences (the main AWS conference), many Summits, and countless minor events. re:Invent has over 40,000 attendees, and this first re:Inforce I heard had over 12,000 attendees, taking up the entire Boston Convention Center. Tickets were $1,100. Discount codes were frequently available, but this is still priced around the mid-range for security conferences. The biggest cost for many though were the hotels which exceeded $300/night, even when registered months in advance.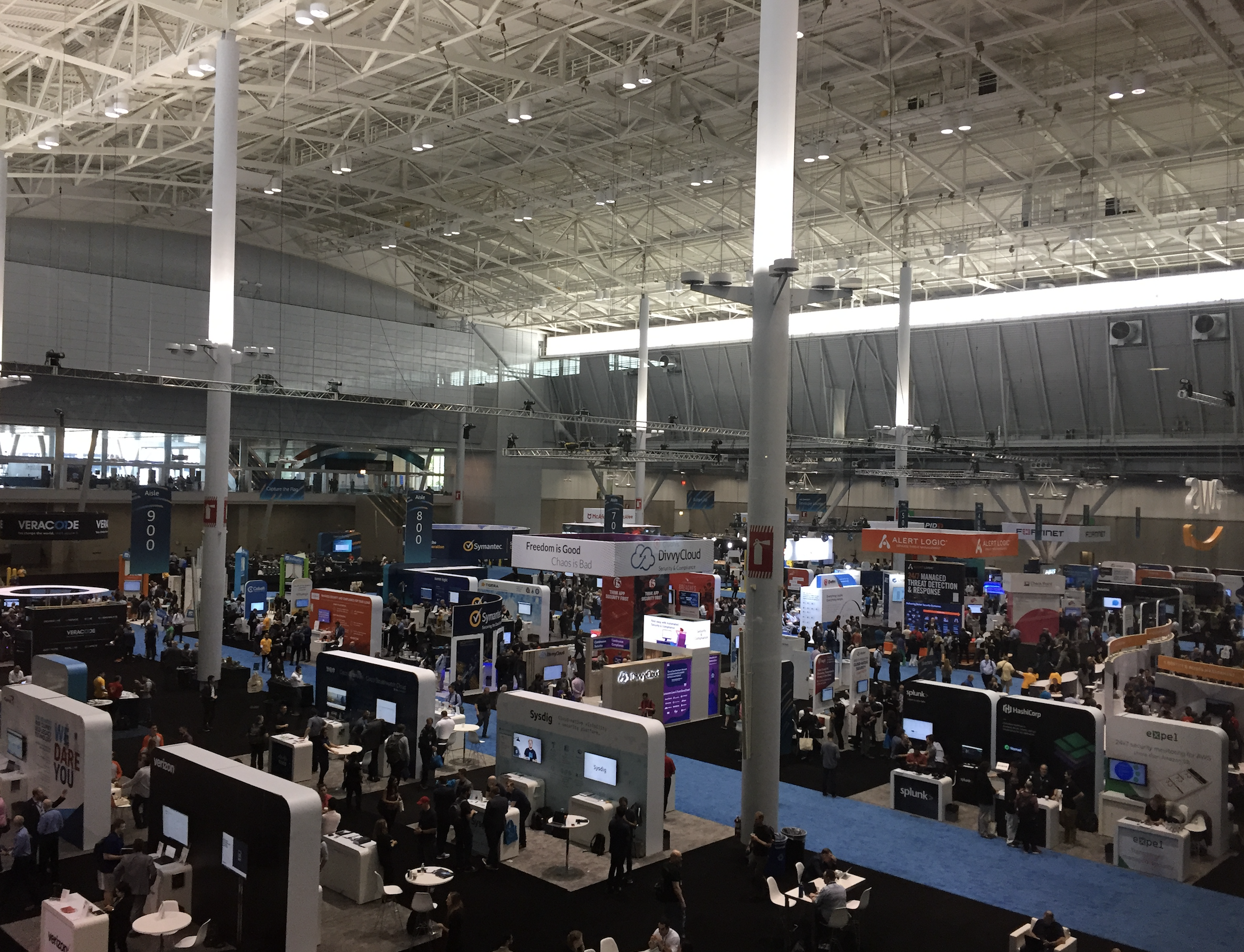 Having Boston as a venue was a welcome change from Las Vegas (where re:Invent is held). It was announced AWS will have another re:Inforce next year, but in Houston, so I assume this conference will travel to new cities each year.
My best advice for those planning on attending next year: The keynote was live-streamed and the talks appear on youtube within days, so your time is best spent meeting people outside of the talks and attending the chalk talks and workshops that aren't recorded, as you can just watch the talks later (and at a faster speed!).
The announcements
The timing of the announcements was odd, with many things announced the night before the conference, or in the days after, so the keynote was rather dull. I'll include all these announcements here.
Best talks
Of the talks I've watched so far, these are my favorite:
Encrypting Everything with AWS (SEP402) by Colm MacCárthaigh: This provides some background on what is happening with encryption on AWS. Keep in mind that there are only 6 AWS services that encrypt data at-rest by default (DynamoDB, Glacier, Snowball, Storage Gateway, Workdocs, and Workmail) so encryption usage still has a long way to go on AWS.
Scale Permissions Management in AWS w/ Attribute-Based Access Control (SDD350) by Brigid Johnson: This talk is largely about using tags on resources and principals as a way to control access in IAM policies. Keep in mind that this strategy has limitations currently because not all resources support tags, and of those that do, not all support tagging on creation, which is a requirement for this strategy. This is likely going to be an important strategy in the future, but the tooling for understanding and creating these types of policies does not exist yet, and they are hard to reason about manually, as evidenced by the recent SageMaker managed IAM policy incident (link).
The need for an independent conference
I think AWS is a great platform, but re:Inforce is controlled by AWS to ensure AWS is presented in the best possible light. Limitations and caveats are glossed over. Complex things are incorrectly described as easy and simple, so no mentions are made of gotchas and what to watch out for. Deviations from a single happy path use case at times are unsupported, but this is not disclosed.
Despite being a security conference, no security researchers were allowed to present. There was no discussion of what the security problems are that would warrant having a security conference in the first place. I view myself as more aligned with defenders than attackers, but you have to discuss what the threats are you're defending against. You have to explain why something is a best practice. You have to discuss the limitations of things.
For these reasons, myself and others are planning a conference alongside next year's re:Inforce that will be focused on AWS security. We are in very early planning and don't even have a name yet for this new conference, but keep an eye out, and please reach out if you'd be interested in sponsoring!
---
I work as an independent AWS security consultant. If you're looking for help with your AWS security, reach out to me!